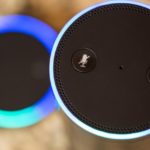 Once upon a time, listening to and subscribing to podcasts was limited to a nerdy few. With the additional of digital assistants, many application choices on your mobile device, even your home entertainment system – listening to your favorite content has never been easier. See what Tee and Chuck have to say about some of the options they've explored.
Interestingly enough, news about Apple's podcast stats are starting to show up, like this timely article on MacRumors.com
What do you think? Share your thoughts with us on Facebook, Twitter, Instagram, or drop us a voicemail at 703-791-1701. We'd love to hear from you!
Podcast: Play in new window | Download
Subscribe: RSS