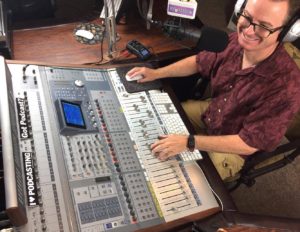 Chuck guides you through some of the things you can do, the fun you can have, and the quality difference you get with a studio rig. He also dives in to the some of the gotchas from the equipment and the surroundings that can impact your final product. Listen and learn how to get the most out of your studio!
Topics discussed in this episode:
Intros and clips
Mixing live or edit in post
Recording with a mixer
Studio mics (condensor and dynamic)
Other accessories
Recording devices
Other considerations – ambient noise, line of site, echo
And remember — Chuck and Tee are hosting the P.I.Y Workshop in Phoenix, Arizona! Come on out and learn from the guys behind this podcast and the book! Spots are going quickly!
Subscribe, listen, and drop us a review.
Thanks for listening.
Pod On!
Podcast: Play in new window | Download
Subscribe: RSS