PIY is the Podcasting It Yourself workshop. The first was held October 28, 2017 in Phoenix Arizona. This interactive workshop is  for people who want to start a podcast – or – want to learn more about podcasting from experienced and respected podcasters. Learn about software, hardware, accessories, best practices, and more. The workshop coincides with the long awaited release of Podcasting For Dummies 3rd Edition. Authors Tee Morris and Chuck Tomasi and over a dozen other podcasters with TONS of experience will be there to answer questions, sign books, and hang out. More than worth the price of admission!
And now for some of the details about what was at PIY2017.
Check Out these Awesome Speakers!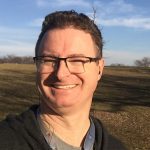 Chuck Tomasi is one of the "grandfathers" of podcasting. Beginning in late 2004 and continuing to today, he has produced over 1000 audio episodes and hundreds of videos. Chuck is also the co-author of Podcasting for Dummies 3rd Ed and Teach Yourself WordPress in 10 Minutes. He has taken his passion of podcasting to work and gets paid for it!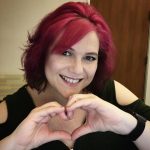 Cj started podcasting in 2006. She is known for her love of Star Trek on the Love Long and Prosper Podcast and her desire to help make parents feel better about parenting as the original Mighty Mommy on the Quick and Dirty Tips Network. Cj loves to talk, preach about kindness to anyone who will listen, and enjoys the spending her time raising a couple of nerdy teens. She'll have a new podcast premiering this year! Be sure to ask her about it!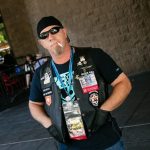 Known more commonly by the moniker "TD-0013", the original spin doctor of the Galactic Empire and likely the Podosphere's first Sandtrooper. Kevin is the writer, performer, and editor of the "A Different Point of View" podcast which ran from 2005 – 2008, during Podcasting's infancy stage. While ADPoV was nominated for a Parsec Award in 2008, he has never actually won anything, which is fine, because trophies are for chumps.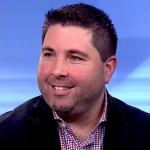 #NotAGuru, maven, ninja or rock star, just a social media professional in the Valley of the Sun with a relatively new-found passion for podcasting. CMO at BRANDish Social Media Marketing, President of Social Media Club Phoenix and avid supporter and contributor to #yesPHX, Vincent also co-hosts "More Than Hashtags", a podcast where he and Adam Leidhecker focus on what's working, what's trending, and what's next in the social media world.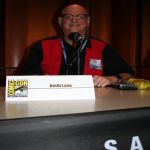 Keith Lane has been around the podosphere for a few years starting with a visit just to watch how a podcast was created. The bug bit and he was soon doing all manner of things from script writing and commenting to running the video for the show. Flash forward and we have him working with his husband on their own show, TG Geeks Webcast, where they are referred to as The Two Gay Geeks (see what we did there). Keith has this incredible talent for learning things the hard way or better put, the way you probably should NOT do something. Part of the joy of TG Geeks is talking about what they want to talk about. Their motto is, "You Name It, We Talk Abut It".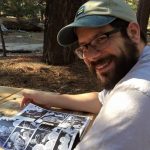 Joe Hogan is an educator, a theater artist, a geek, a gamer, and a proud member of the LGBT community. He started podcasting with geektitude a geek culture podcast dedicated to showing how shared interests can bring people together. From there, he started a second podcast, State of the Geek, which looks at problems within geek culture as well as politics from a geek's perspective.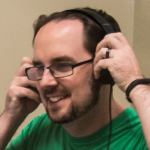 Jack Mangan got his Podcast start in 2005 with the ridiculous-yet-popular "Duel of the Fates" series. He's best-known for the influential and groundbreaking "Jack Mangan's Deadpan Podcast" (2006-2015) – – which has drawn listeners from all over the world to yearly in-person Meetups since 2011, for writing and producing the #1 Podiobooks.com podcast novel, "Spherical Tomi," and for his appearance as guest, co-host, writer, musician, fool, narrator, and voice actor on scores of other Podcast shows, high and low profile. He's been nominated numerous times for Parsec awards, but has never won (It's a sore subject. Please don't mention it when you see him).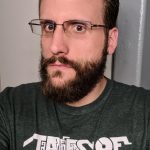 Christopher Hoff is co-founder of TalesOfTheCon.com and co-host of the Tales of the Con podcast. Together with Fred Boyce Tales of the Con celebrates comic-con culture and all things nerd/geek while cracking jokes and telling real-life stories.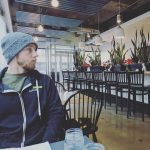 Justin Nealey is a Customer Care Supervisor at GoDaddy by day; freelancer turned business owner by night as the owner of Macrify Media. WordPress, Social Media, and helping businesses execute on their goals are incredible passions of his. He is newer to the podcast world, in the process of building one up himself called Craft Thinking, but has been focusing on helping small businesses set up their podcasts to realize the power of voice and is an expert in the world of hosting.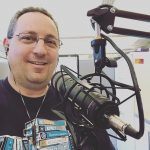 Raz Yalov started his "audio career" as a teen many decades ago in the far land of Israel where he had to build from scratch his first DJ mixing console. And when we say from scratch, we mean it. He had to design, print and assemble his own circuit boards and metal case. He paid for it all by working the night shifts at the biggest local recording studio, resetting and cleaning those old-school 48 tracks mixing console-boards. In recent years, after finishing a long career in the enterprise software world, he turned back to his passion for audio, and with his growing love for podcasting he co-founded ZCast, a podcasting platform for people who have something to say, but do not have a technical bone in their body.
Raz is also a co-producer and sound engineer of the recently release Phoenix-local True-Crime podcast "Missing Alissa", which is telling the story of the unsolved cold case of a missing teen that is still open after 16 years.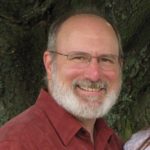 Marc Blackburn is a supervisory park ranger for the National Park Service, currently
posted to Mount Rainier National Park. First exposed to the mechanics of podcasting in a class hosted by Chuck Tomasi, it was only a matter of time before he acted upon his impulses. Marc began podcasting in 2016 with the inaugural episode of America at War. Having just completed a book project, but not wanting to start another publishing project, Marc was finally able to marry his skills as a historian, interpreter, and teacher with podcasting. It's a dream come true!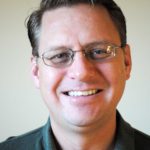 Adam has been a computer geek and an Apple fanatic ever since he first wrote in BASIC using an Apple IIe back in the early 80s. Adam has been a member of the Portland Macintosh Users Group (Oregon) and the San Diego Macintosh Users Group (California) serving on the Board of Directors for both. Adam began his career after college in pre-press for a successful advertising agency, then formed his own company, Terraform Creative Services (terraform.com), where he offers web design & development services. In 2004 be started the top rated Maccast podcast and has been helping Mac Geeks around the world better understand and use their Apple gear ever since.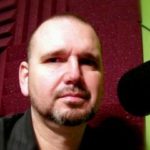 If anything is a constant it is Michael R. Mennenga and his contributions both on air and off. His insights into innovation of space exploration, his love of genre television, movies and literature, and his strange obsession with merkin collecting all add to what was the on air antics of shows like Slice of Scifi, Wingin' It!, Dragon Page, and many others. All of which lived under the banner of Farpoint Media. Since Feb of 2002, the Dragon Page started it all. Syndicated on AM/FM stations XM Satellite Radio and finally Podcasting until 2015. Also a co-founder of The Parsec Awards, Michael has seen years of growth and change in the Podcasting industry and community.
Sessions
PIY 2017 Agenda
Time
Best Practices
Hardware
Software

4:00PM
Keynote
4:30PM
BP-A: Passion
Speaker: Kevin O'Connor
HW-A: Mixers
Speaker: Chris Hoff
SW-A: Audacity
Speaker: Raz Yalov
5:30PM
BP-B: What Not To Do
Speaker: Keith Lane
HW-B: Microphones
Speaker: Chuck Tomasi
SW-B: Hosting
Speaker: Justin Nealey
6:30PM
BP-C: Keeping Your Sanity
Speaker: Jack Mangan
HW-C: Accessories
Speaker: Joe Hogan
SW-C: Social Media
Speaker: Vincent Orleck
7:15PM
Panel: Legends of Podcasting
Speakers: (several)
7:45PM
Book Signing
8:00PM -
After party
Location: Half Moon Sports Grill
Podcasting 101/Best Practices Track
Passion | Presenter: Kevin O'Connor | Time: 45min | Abstract: When it comes to podcasting, passion is as – if not MORE – important than the subject matter. People can pick up on the vibe of a podcast quickly when they know the podcaster is passionate about a subject. In this session, Kevin helps you find and convey your passion for your topic.
What NOT to do | Presenter: Keith Lane | Time: 45min | Abstract: When preparing for your podcast, whether it is your first episode or most recent, we have a few tips that may help make the process a little less stressful. We will share some of the mistakes we have made (so you don't have to) balanced with the celebration of some triumphs.
PowerPoint (PDF) | Interview questionnaire (PDF) | Script Example (PDF ) | Show housekeeping (TXT)
Keeping your Sanity | Presenter: Jack Mangan | Time: 45min | Abstract: Podsanity – Is your Podcast driving you crazy?? Learn from the pros how to manage your podcast's content, format, listeners, and your time and other obligations, in order to keep your listeners – – and keep your sanity. This will include tips on how to grow and foster a community around your show, as well as how to keep your content fresh and interesting for the short-term and into the future.
Hardware Track
Mixers 101: Twist Those Knobs | Presenter: Chris Hoff | Time: 45min | Abstract: In this beginners guide to audio mixers we will break down why you need a mixer and help you figure out how to use it. Important things to look for when mixer shopping, how to set it all up, and some basic tricks that will save you from audio headaches when it's time to edit.
Microphones | Presenter: Chuck Tomasi | Time: 45min | Abstract:  When it comes to microphones, you've got choices. Attend this session and find out what the different types are, which fit your style of podcast, and the ever important question – how much will it cost me?
Accessories | Presenter: Joe Hogan | Time: 45min | Abstract: Joe Hogan will talk about fun accessories that can enhance your podcasting experience and the professionalism of your final product. He'll be looking at current trends which require accessories and will discuss which accessories he's found to be the most useful.
Software Track
Audacity | Presenter: Raz Yalov | Time: 45min | Abstract: Almost any indie podcaster I ever heard of, recorded their first episodes using Audacity. Heck, some are even using it deep into their 100th episode or more. Being the only free AND cross-platform audio recording software, it makes all the sense in the world to use it as your first podcasting recording software.
In this session, you will learn how to create a professional sounding podcast using Audacity, with no technical background required.
By the end of this session you will know how to: Record, Edit, Overlay Intro/Outro music (and where to find them) and export it all into your first MP3 podcast file.
Get Your Podcast Online For The World To See! | Presenter: Justin Nealey | Time: 45min | Abstract: You have your mics, amazing content recorded, a catchy name, tons of enthusiasm, now what? In this session, We'll go over how to get your podcast up and running, the difference between a self-hosted and hosted podcast, and how you can literally put your podcast in the hands of your followers.
Social Media | Presenter: Vincent Orleck | Time: 45min | Abstract: "Use the Right Social Media to Get Your Podcast Seen AND Heard"
Your current social media activity for your show isn't translating into subs or downloads. Are you using the right channels, tactics and/or strategies? How do you know, or how can you find out? In this session we'll talk basics PLUS how other platforms and methods can help your efforts.
Panels
Legends of Podcasting: Michael R. Menennga, Cj, Chuck Tomasi, Adam Christenson, Jack Mangan, Moderated by Tee Morris | 36 min | Abstract: Several veterans of podcasting share how they got started, some of their favorite memories, and where they see podcasting going – plus a few laughs.