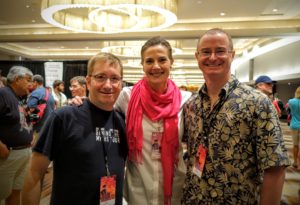 Chuck is back to give you some tips on one of his favorite podcast features – the celebrity bumper. He' guide you through
Who to ask
How to ask, and how to handle rejection
What to bring and best practices
and lots and LOTS of examples to inspire you.
What do you think? Share your thoughts with us on Facebook, Twitter, Instagram, or drop us a voicemail at 703-791-1701. We'd love to hear from you!
Podcast: Play in new window | Download
Subscribe: RSS